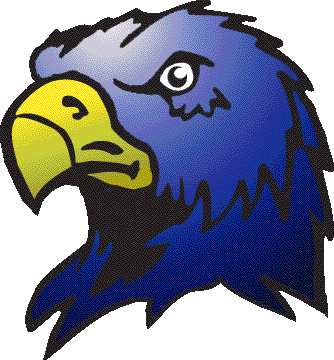 Welcome to the Harrison School PTA!
The Harrison School PTA is an active volunteer organization where parents and teachers work together to provide educational, fun and enriching programs for children and their families. We sponsor many wonderful programs during the school year that are organized solely by parent volunteers.
---
April Dates to Remember
| | |
| --- | --- |
| April 6 | School Resumes |
| April 7 | PTA Meeting, 7:00pm Cafeteria |
| April 7 | Deadline to Order Yearbook |
| April 8, 9, 10 | 12:15pm Dismissal; Spring Conferences |
| April 15 | Deadline to Order May Lunch |
| April 17 | Kidz Klub, 2:40 - 3:50pm |
| April 23 | Spring Pictures |
| April 23 | Multicultural Night, 6:30 - 8:00pm |
| April 24 | |
---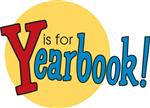 2014 - 2015 Yearbooks
It's time to order your yearbook!! All students who attend our school are pictured in the yearbook. All 5th graders will receive a copy as a gift from the PTA and do not need to do an online order form unless they would like an extra copy of the yearbook.
5th grade families are encouraged to become sponsors. ANY family interested in becoming a sponsor will have their family name printed in the yearbook and this helps cover the printing and shipping costs. A sponsorship costs $5 and can be done in addition to purchasing a yearbook or 5th grade families can just be a sponsor.
Please use the link below to make your purchase. However if you are JUST a sponsor, please send $5 cash to the PTA mailbox attn: Yearbook Sponsor and please indicate on a piece of paper the family name to be listed. The cost of the yearbook is only $22.
Please note the ordering deadline will be April 7, 2015.
If you have more than one child and would like a yearbook for each child you will be prompted to "place another order for this school". Then once your children are added you can proceed to checkout. There will not be extras for purchase. If you have questions please contact Rebecca Konstandt at
ptbec12@aol.com
.
Yearbook id code is : 2057015
---

Harrison's Annual
Multicultural Night
is back!!
When: Thursday, April 23rd, 2015, 6:30 - 8:00pm
Where: Fashion Show: Harrison School middle blacktop,Cultural Displays, Food, Arts & Crafts, Other activities & goodies : New Gym, Old Gym & Cafeteria
What: Did you know - Harrison School represents students who can trace their roots back to 65+ different countries. At this fun, educational family event, all Harrison families enjoy diversity at its best. There is no fee to participate and siblings are welcome.
Fashion Show Registration is now open. Last year we had 120 students representing 37 different countries/cultures. Your child will walk with his/her grade for the parade, irrespective of the country represented. We always have a minimum of 15 kids from every grade, every year. There will be one rehearsal for the fashion show (in April - dates will be announced soon). Every Fashion Show participant will receive a personalized sash and flag representing his/her country. Please fill out the registration form (click here for form) to reach us no later than March 27th, 2015. Please send completed forms to the PTA Mailbox: Attention Multicultural Night.
Volunteers for setting up cultural displays/food/activities: Everyone is welcome to volunteer, take pride in your culture. This event enables our students to learn about different cultures, taste international cuisines and educate their friends about their heritage. We need your participation to make this a truly international experience for our kids. The PTA is grateful to all Multicultural Night volunteers. Their efforts foster a deeper understanding of our multicultural community. This information & registration forms are also available on the PTA website. For any queries or for more information, please contact Chitra Maridi: chitra.maridi@gmail.com or call : 862-485-4766
---
Yankee Candle Spring Sale!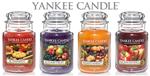 Yankee Candle online sale is still going on. Online orders will be accepted until Friday, May 8, 2015. The catalog/website features many of your favorite season scents. There are also many new holiday scents that have been added to the website. You can find these items in the SEASONAL section. Whether you want candles, air fresheners, or an exclusive seasonal gift set, you can find it on the Yankee Candle Fundraising website. An added benefit of placing orders via the internet is that the orders are shipped directly to your door step in a timely manner. Happy Selling!!!
Click here
for
internet order instructions
so that you can conduct your sales remotely.
---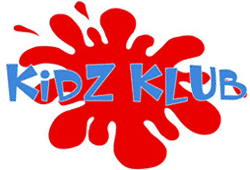 Kidz Klub!
Session II dates are 2/27/15, 3/6, 3/13, 3/20, 3/27, 4/17, 4/24, 5/1 (5/8 make-up)
Click here for all Kidz Klub Policies & Procedures.
---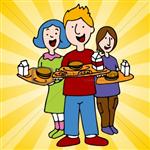 Lunch at Harrison!

PTA President: Litsa Savastano, LitsaSav@verizon.net
PTA President-Elect: Fran Friedrich, Defrannie@aol.com
Have PTA news to share? Email bonnie.spring@hotmail.com.