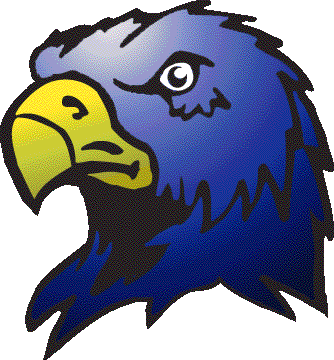 Welcome to the Harrison School PTA!
The Harrison School PTA is an active volunteer organization where parents and teachers work together to provide educational, fun and enriching programs for children and their families. We sponsor many wonderful programs during the school year that are organized solely by parent volunteers.
---
February Dates to Remember
| | |
| --- | --- |
| Feb 1 | Kidz Klub Registration Opens - 9am |
| Feb 5 | Give Kids a Smile Day (info below) |
| Feb 7 | Harrison Talent Show, performing at MPM at 1:00pm |
| Feb 9 | PTA Meeting, 7pm |
| Feb 12, 15 | School Closed - Winter Break |
| Feb 19 | Basket Bonanza Reservations Due |
| Feb 24 | Basket Bonanza Ad Purchases Due |
| Feb 25 | Science Night (info coming soon!) |
| Feb 26 | Kids Klub Session 2 Begins! |
---
Kidz Klub Session 2 – Registration Opens Feb 1st
Harrison's most popular after-school enrichment programs are back. We will be running our second session of Kidz Klub! Session 2 is on 2/26, 3/4, 3/11, 3/18, 4/15, 4/29, 5/6 and 5/13 (5/20 make-up if necessary).
Registration for Session 2 will open on Monday, Feb 1st at 9 am and will close on Friday, Feb 5th at 9am. The online link for registration will be available on the PTA website at that time or you can Click Here.
The cost is $140 per student per class, i.e $17.50 an hour for additional enrichment, learning and fun with no additional pick-up or drop-off involved.
To help you discuss the class choices with your child and help you plan your first and second choices, CLICK HERE for a course listing. Registration will be on a first-come first-served basis. Please contact Fran Friedrich with any questions. (defrannie@aol.com)
---
Give Kids a Smile Day is Friday, February 5th. There are over 100 participating dental offices available for parents to schedule a free appointment. Click here for more information.
---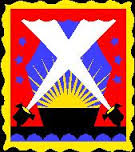 Harrison Talent Show
Get your Tickets ! The Harrison Talent Show is on February 7
th
at 1PM. Support your fellow students by attending! Pre-order tickets are $6 per person and $7 at the door. (Performers do not need to purchase tickets). Tickets will come home in the child's backpack on Thursday Feb 4, 2015. Any questions: contact Debby Margolis- dsmargolis@
verizon.net
or 973-994-7299.
Click here
for the form.
Anyone interested in being a volunteer to help at the talent show. Please contact Stephanie Leigh at sleigh2000@gmail.com
---

Basket Bonanza Is Right Around the Corner!
Harrison's 25th Annual Basket Bonanza is March 10th ! The Harrison Basket Bonanza is a fun and terrific event because of you !
The committee is looking for volunteers, your generous donations and your table reservations !
Reservations (due by February 19th)
The Harrison School's 25th Annual Basket Bonanza will be on Thursday, March 10, 2016 at the East Hanover Manor !
Please invite your friends, family and neighbors! Unsure who to sit with? No problem: Individuals and small groups welcome!
Doors open at 6:00 PM ~ Basket selection 6:00-8:00 PM ~ Dinner and Basket Raffle at 8:00 PM
Reservations are $48 per person ~ includes passed h'orderves, dinner and 1 free sheet of raffle tickets. Tickets will be given out the night of at the Hanover Manor when you arrive.
Approximately 8 -12 people can be seated at a table. Preschool and Kindergarten tables available !
Super Grand -- Want to win $1000 in cash? We are pre-selling for the Super Grand NOW - $10 per entry! Don't miss out - ($15 per entry the night of the event)
Forms are being sent home in the student folders. Click here for the form.
PLEASE NOTE: there is one correction to the table registration form that went home in the student folder (the fish dinner selection is Salmon, not flounder).
Any questions, please email Toni Ann Branca tabranca@me.com.
Volunteering and Basket Drop off
We have jobs big and small for anyone who is interested in helping this year. We are accepting any individual items you would like to donate to put towards various baskets. Be sure to label all donations with your family name. Please drop off any new, unopened items to Barry Friedrich's (bcfried@aol.com) house - 7 Emerson Drive, Livingston.
Family and Group Donations
If you are interested in making a family or group donation, you could pick from great themes like gift cards, sports, hobbies, theatre, electronics, kitchen, jewelry, handbags, home goods, kids' stuff, trips (like Great Wolf Lodge, Atlantic City, Disney etc.). If you are unsure of what to buy, donate money and we will take care of the buying for you.
If you are interested in volunteering, or if you have any questions, please contact Christine Viteri (cmmanna@aol.com) or Toni Ann Branca (tabranca@me.com).
Grade Gifts
Each grade will be represented at Basket Bonanza with a basket filled with a great gift. We ask that you please consider contributing a small cash donation (such as $5, $10, $15 or even $20) to put towards your child's grade gift or purchase an accessory for your child's grade gift. Donation letters will be sent home in your child's folder with more information.
Kindergarten - iPod Touch (accessories: case, iTunes gift card, headphones)
1st Grade - Beats Solo 2 Headphones (accessories: iTunes Gift Card, any gift card etc)
2nd Grade - iPad Mini (accessories: iTunes Gift Card, case, portable Keyboard, headphones etc)
3rd Grade- Xbox One (accessories: wireless controller, headset, and media remote etc)
4th Grade - Chromebook Laptop (accessories: case, wireless mouse etc)
5th Grade - GoPro Hero (accessories: Head strap and quickclip, chest harness, memory card etc)
Any questions, please email Toni Ann Branca tabranca@me.com.
Basket Bonanza Program Ads
If you are interested in purchasing an ad in this year's 25th Annual Basket Bonanza Program, ad submissions are due February 24th. Any questions, please contact Barry Friedrich (bcfried@aol.com). Click here for more information.
---

School Spirit Sale

Harrison short sleeve and long sleeve t-shirts are still available.  There is also a limited selection for other School Spirit Wear !

To purchase any School Spirit Wear or School Magnets, please contact Heather Shulman (hgshulman@gmail.com) 



---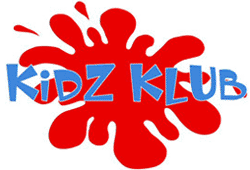 Kidz Klub! - Session 2 is almost here!
Please pick up your child at the Kindergarten doors at 3:50pm. Children enrolled in the YMCA after-care program will be brought there.
Session 2 dates are: 2/26, 3/4, 3/11, 3/18 4/15, 4/29, 5/6 and 5/13 (5/20 make-up if necessary).
CLICK HERE
for Course Listings!
Registration opens Monday February 1st at 9AM! (CLICK HERE ON MONDAY TO REGISTER)
Please contact Litsa Savastano with any questions. LitsaSav@verizon.net
---
Sports Screening
On March 12th, St. Barnabas is offering free cardiac screening (6-18 years old) and concussion screening (12-18 years old). Registration is required. Click here for more information.
---

Boxtops
Boxtops containers in all the classrooms ! Boxtops will be collected throughout the year. The class with the most Boxtops by the end of January will receive a small prize !
Any questions, please call Mahnaz Whang (mshiraziwhang@gmail.com).
---
Be sure to register your Price Plus

® club

card today so you can start earning eBoxTops for your school!

Click here
Shoparoo
Snap pictures of your receipts from any store, big or small, that sells grocery items to earn Roo Points (cash donations) for your school.

Click here

Have PTA news to share? Email bonnie.spring@hotmail.com.