A Day in the Life of a School Nurse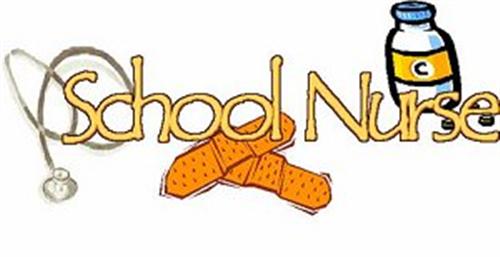 June Minoff-Rudin, MSPH, BSN, RN, CSN-NJ
School Nurse Livingston School District
The following article was published in the Winter 2005 issue of SYNERGY, the Newsletter of the New Jersey Network For Educational Renewal.


School Nursing Today

Most people who hear I'm a school nurse think it's the easiest job in the world. "Oh, how cushy", I hear. Many times even school staff and administrators are challenged to understand the complexities of this nursing specialty. The role of the school nurse today, contrary to what some people might think, has changed from the "band aid and bellyache era". Sure school nurses still dispense band aids and treat bellyaches, but there is so much more to this job. School nursing is not an entry-level position. It is a specialty practice.

As an autonomous practitioner, a school nurse relies on strong physical assessment skills, specialized education, keen judgment and broad clinical experience. In the school setting, the "lifeline" of clinical support for the school nurse in the health office is not as it is in a hospital setting. There is no doctor who can respond "stat" to the patient's bedside. S/he works collaboratively with the student's doctor, school physician or rescue squad to secure appropriate care for emergent, non-emergent and chronic presentations. Many time school nurses provide care that was once provided only in acute care settings. They manage trach care, ventilator care, catheterizations, blood pressure monitoring, glucose level monitoring in addition to medication administration and the monitoring of students who require medication in the school setting. In addition add case management for children with special health care needs, writing of individual health care plans (IHP) and emergency care plans, health education, counseling and referrals., communication with community based resources and constant contact with local medical doctors, and parents. School nurses need to accommodate the medical needs of the student within the educational setting of the school. Connecting these successfully leads to positive outcomes for the student: better attendance and better academic performance.

In my practice, I average a caseload of 40-60 students per day. Sometimes, I can see that many at lunchtime alone. Add to this, medications that need to be dispensed, emergencies that crop up, mandated screenings, charting on 100's of students, state and local reports, and teaching part of the health curriculum, as well as all the incidental teaching to students, staff, and parents. And most importantly, the attention to the 'frequent flyers', who just need a place to go and de-stress when overwhelmed. Attending to the emotional needs of children, these fragile, unspoken, unseen needs of many of today's children has become a common occurrence in the school nursing office. One never knows what to expect in school nursing. Your days are never the same, one day you can have a few case loads, the next one might deal with an anaphylactic reaction, fractures, asthma attack or insulin reaction all of which can happen within the same hour. Other days may deal with a child who shows evidence of abuse or neglect, or needs help finding free glasses.

The school nurse is the only health care provider in the school, she is the manager for school health services, and an advocate for the health of the child. In many instances, for a growing number of children without health benefits, the school nurse may be the only health care provider the child sees regularly. Many schools have a varied ethnic mix and we have to be aware of all these cultures, their health beliefs, food practices, tolerances, perceptions, etc. in order to work with the family and help the children. Food allergies are also increasing in the schools. The school nurse must ensure the safety of every child. We must actively monitor and teach people about what the classroom allergies are, how to prevent problems, how to read labels and the importance of this, and how to handle parties within the class as well as school wide events. School nurses must be ever vigilant in our practice to stay well-informed of ever changing health techniques and practices, as well as federal, state and local laws, all to provide the optimal health conditions for each and every child to learn. School nursing may have developed as a way to find and exclude students with communicable diseases, as you can see it is anything but that today!