Please also see the 2008 Physical Activity Guidelines for Americans from the Department of Health & Human Services
(location: Health & Fitness Resources)
PHYSICAL ACTIVITY FOR CHILDREN
A STATEMENT OF GUIDELINES FOR CHILDREN
AGES 5 -12
Guideline 1: Children should accumulate at least 60 minutes, & up to several hours, of age-appropriate physical activity on all, or most days of the week. This daily accumulation should include moderate and vigorous physical activity with the majority of the time being spent in activity that is intermittent in nature.
Guideline 2: Children should participate in several bouts of physical activity lasting 15 minutes or more each day.
Guideline 3: Children should participate each day in a variety of age-appropriate physical activities designed to achieve optimal health, wellness, fitness, and performance benefits.
Guideline 4:
Extended periods (periods of two hours or more) of inactivity are discouraged for children, especially during daytime hours.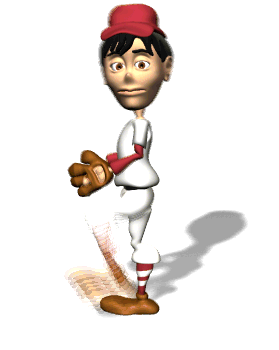 To Promote Physical Activity …
· Encourage your Children to be Physically Active.
· Help your Children choose Healthy Activities.
· Teach your Children to Set Goals, Strive for their Personal Best
& Work Hard to Achieve Success.
· Be a Role Model by making Healthy Lifestyle Choices.
· Be Active & Play.
National Association for Sport and Physical Education (NASPE, 2004)