---
Livingston High School Robotics

Team 2014 - 15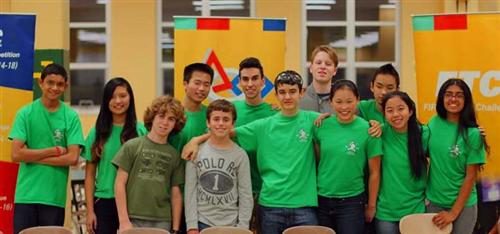 Lancers Compete at Morris Knolls "Golden Eagles" meet and along with Delbarton's
"Mechanical Wave," set the NJ FTC high score mark for 2014-15.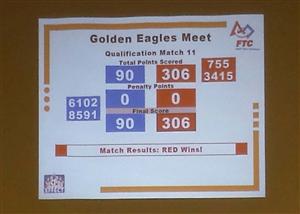 ---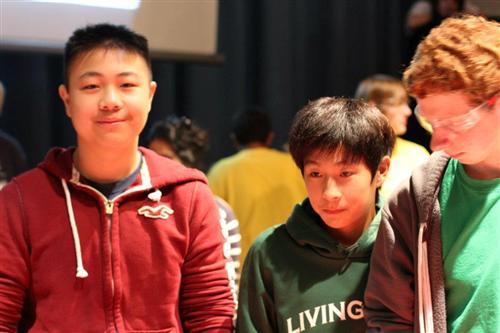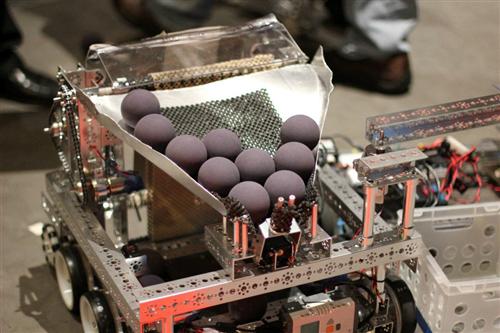 ---

THANK YOU TO OUR 2012-13 SPONSORS
We could not have done it with out you!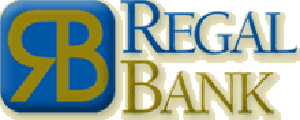 Dr. Richard Bloomstein, DDS, PA
David Mandelbaum
Douglas Harte DMD, PA
Dr. Christoper Sciales
Stan Grabowski
Senator McKeon
Roseville Tool and Manufacturing Corp.
Livingston Home School Association
---
Lancer Robotics Team wins PTC Design Award at World Championship Tournament in St. Louis, MO.
The Livingston High School Lance Robotics Team competed in the FIRST Robotics World Championship Tournament this past week where they were awarded the highly coveted "PTC Design Award". This award, given to only one team at the championship tournament, recognizes the Lancer's efforts to create the most functional and aesthetic robot. In addition to good design, the team was selected by how well they incorporated industrial design concepts into the design of their robot and by how well they were infused creative solutions into a clean and practical design. In winning the award, the judges also considered the advanced level of Computer Aided Design CAD drawings completed by the students.
http://www.youtube.com/watch?v=plFgXn_BuCA
---
Livingston Lancers Win Inspire Award at Jacob Javitts Center - New York City Regional FIRST Robotics FTC Tournament
---
Regal Bank Donates $2500 to the Lancer Robotics Team
Photo to be added after BOE Presentation on February 28, 2011
Thank you Regal Bank for your continued support of the Lancer Robotics Team! Your generousity to the Lancer Robotics Team is very much appreciated.
---
Lancer Robotics Team Wins 1st Place

The Livingston Lancer Robotics Team continued their impressive performance this year by captaining the winning alliance at the "Snow Day Showdown." The Lancers, along with Mad Science form Madison High School, and the Landroids of Livingston took top honors at the event!
---
Article in Livingston Alternative Press on Lancer Robotics
http://thealternativepress.com/articles/lancer-robotics-place-first-in-qualifying-tournament--2
---
LHS LANCER ROBOTICS TEAM
WIN FIRST PLACE and INSPIRE AWARD

Moorestown, NJ
December 4, 2010
The Livingston High School Lancer Robotics team won first place at the FIRST Robotics NJ State Qualifying tournament in Moorestown, NJ on Saturday, December 4, 2010. Twenty-five teams from throughout the state of NJ and PA participated in the event. In addition to placing first at the competition, the team was awarded the Inspire Award - the highest award given by FIRST. This award is given to the team that best matches the ideals of FIRST. In winning the event, the Lancers are now qualified to compete at the NJ Championship Tournament to be held at the New Jersey Institute of Technology in February. The team, coached by Dave Richards and Jim Novotny, received many accolades for their CAD drawings, logbook, team display, team spirit, and presentation.
---
LANCER ROBOTICS TEAM PARTICIPATES AT
NJ SCIENCE AND ENGINEERING FESTIVAL

Clifton, NJ
October 23, 2010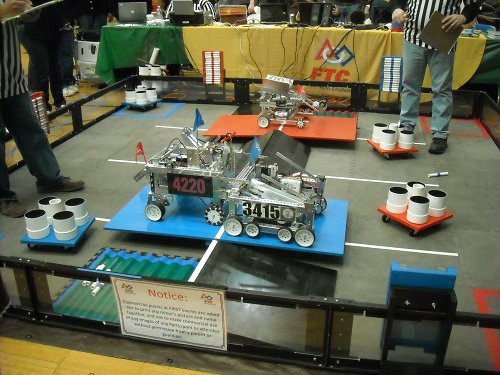 Lancers collaborate with the Livingston Landroids to balance their robots on the mountain
---
"FIRST-FTC WORLD CHAMPIONSHIP"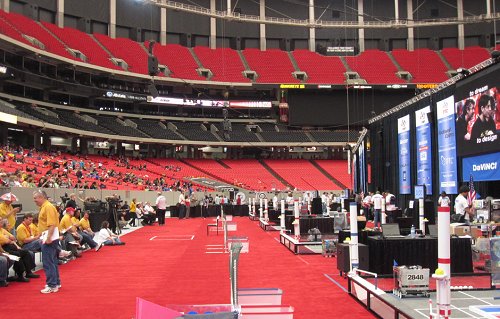 ---
---
ARTICLE ABOUT THE NYC REGIONAL FTC CHAMPIONSHIP IN SCIENTIFIC AMERICA
---
FIRST Robotics Competition
w/Alliance Member - Power Surge