Big L Club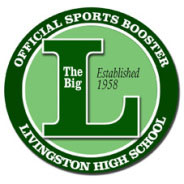 The Big L Club was formed 50 years ago and has served as the official booster and support group for all Livingston High School athletes and teams, which now represents over 60 teams.

The Big L Club honors achievements at the Conference, County and State levels with award plaques at each of the three Award Assemblies and rewards each Championship team member with a jacket. Every June, the Big L Club hosts a dinner for senior-athletes, presenting personalized plaques to all graduating Lancers who have participated in a Varsity sport. At the last dinner, ten $1,000 scholarships are rewarded to the deserving male and female athletes. We also host the Hall of Fame Brunch.

In order to provide the above plus various sports equipment and banners in the gym, we obtain revenues by selling sports apparel and 50/50's at each football home game and various other events, including Back to School night. Our principle source of revenue is obtained by local and regional businesses, associations and individuals placing ads in our Fall Sports Program. Big L Club. For the past few years, we successfully ran a Fashion Show, in which clothes and services are provided by local businesses, highlighted by a Tricky Tray/Raffle.

We applaud the outstanding group of athletes, cheerleaders and coaches who represent Livingston High School in a variety of sports. We know that every one of them will continue the Lancer tradition of dedication, hard work and sportsmanship. Good luck and success to every Lancer Team throughout the school year.