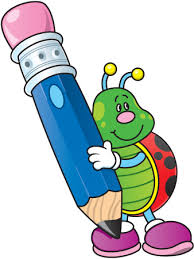 Throughout writing, we will be following a writer's workshop format which is as follows:

mini-lesson of a new concept, or review an already learned concept

independent writing time on concept learned

sharing time

Throughout the year, students will be discovering their writing voice. In class we will be doing a great deal of writing whether it be on the ChromeBook or in their notebooks. I believe the best way to become a strong writer is through constant practice.
Last Modified on September 2, 2019