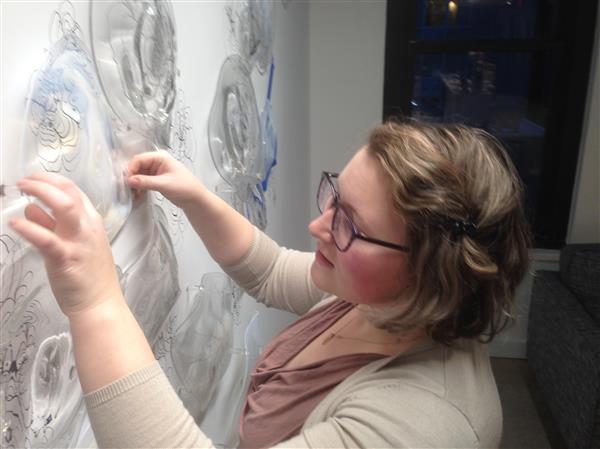 Phone:
Email:
Degrees and Certifications:
Ms.

Stein
Hi! I am Ms. Stein, your art teacher!
I am so happy to be working with you to create, grow and learn about art. I hope you will build a love and passion for art as I have.
Before I became a teacher in Livingston I was a professional glass artist. I created glass for other artists, taught college and afterschool classes for people to make their own glass art, and made my own art. For my BFA I went to Alfred University where I created new connections between the art and engineering departments. From there I received my MFA form Rhode Island School of Design where I focused on the art and comfort of making. As a child I had an art enriched life as the daughter of a potter and an architect.
My goal is for every student to: build an understanding and appreciation of art, create confidence in the making process, and build skills and knowledge to be able to make anything you can dream up. I am so lucky to be the beginning of your formal art education and set the foundation which you will build on for the rest of your life.
Please look at my Art Links page to see where to look at art in our area and upcoming shows that we will be discussing in class.
Last Modified on January 15, 2019