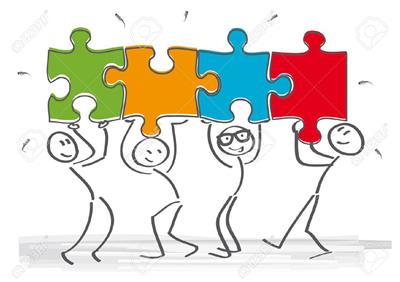 Stay-Tuned: Ask your child what he or she is studying and look in the homework folder every night. Students will record the daily homework assignment in the planners each day to remind them of their assignment. The homework folder is where you will find notes that are sent home, as well as any homework or class work that needs to be completed. I will also post the homework on my web page every day.

Google Classroom: Each subject area will have a GOOGLE CLASSROOM. Class notes, study guides, helpful websites and video lessons will be posted in the GOOGLE CLASSROOMS. Please ask your child to show you our GOOGLE CLASSROOMS

Ask Questions: If you have any concerns, please contact me. Email is the best means of communication. The children can also email me to ask homework questions or any other questions or concerns they may have.

Homework: Homework is assigned Monday - Thursday. In addition to daily written homework, we are encouraging all students to read 20-30 minutes every evening. I will keep track of homework turned in. If you notice that your child is not able to do an assignment on his or her own, please attach a note to the assignment or email me. I will help your child the following day. There is no need to get upset or stress!

Snack: We have a working snack time. Please send a small healthy snack your child can eat while working at his/her desk. If the snack requires a spoon or fork, please send that as well. Some suggested healthy snacks are: fruit, vegetables, yogurt, string cheese, etc. Your child may also keep a bottle of water with them at their desk. Please do not send juices or milks for snack time.

Specials: Please make sure your student brings/wears sneakers on physical education days and media books on media days. Our schedule is posted, and your child will mark it in their agenda daily.
Last Modified on August 28, 2019