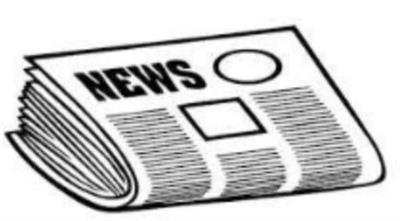 November

Newsletter

What's happening

in First Grade

in November???

In Reading, we will be practicing reading strategies by becoming word detectives. We will attend to pictures, beginning sounds, and word chunks as we learn to decode challenging words. When we decode new words we think about what makes sense, sounds right, and looks right. We self-monitor our reading and self-correct when we have made a mistake. We will practice these strategies throughout the year through guided reading groups, poetry, and daily read alouds. We will also be reading several versions of The Little Red Hen. We will strengthen our comprehension skills by sequencing, retelling, identifying the problem and solution, identifying characters and their feelings, discussing the lesson learned, and making personal connections.

In Writing, we are continuing to work on writing personal narratives. We will be using mentor texts to search for ways to make our writing even better! Through mentor texts we will notice the author's attention to detail and the writer's craft. Of course, we will continue to edit our writing by checking for appropriate sentence structure, punctuation and capitalization. We are also working on spelling rhyming word families.

In Math, we are completing our unit on addition and subtraction to 10 and beginning our unit on shapes. In our shapes unit we will identify characteristics of flat and solid shapes and compare and contrast similarities and differences.

In Science, we will be observing the change of season as the weather becomes cooler. We will observe and discuss how animals prepare for the winter. This month's Full Moon is called the "Beaver Moon" and it will be on November 12.

In Social Studies, we will be learning about The First Thanksgiving. We will compare and contrast Thanksgiving then and now. We will use a Venn Diagram to see the similarities and differences. We are continuing to discuss how to be classroom citizens. As we discuss our school wide initiative to be "Flexible Thinkers" we will converse about ways to solve a problem and demonstrate kindness, even when we encounter an obstacle.

October Newsletter

What's happening in First Grade in October???

In Reading, we will continue to build our reading stamina with our daily independent reading. We are learning how to work in partnerships to talk about books and read together. We will be reading the popular folktale, "The Turnip" and several other versions to compare and contrast. We will focus on sequencing the story and learn about other story elements such as setting, characters, problem and solution.

In Writing, we are continuing to work on writing personal narratives. We will learn how to use transition words such as… "first, then, next, and last" to write a small moment story across several pages. We will make our writing easier to read by focusing on appropriate spacing between words, capitalization, and punctuation. The Getting Ready to Write worksheet is helping us think of things to write about. Please remember to send the worksheet back to school on Mondays. Please try to focus on vocabulary for ONE story to help students narrow down their ideas.

In Math, we are beginning our unit on addition and subtraction to 10. This unit will focus on "number bonds" which shows "part-part-total." We will apply addition and subtraction strategies to write number sentences and solve addition and subtraction word problems.

In Science, we will be observing the seasonal changes outdoors. We will be using science tools and our five senses to observe outside. In preparation for our field trip to Riamede Farm, we will be learning about the apple and pumpkin lifecycles. As we become apple and pumpkin experts we will compare and contrast the two lifecycles, explore the inside and outside of a pumpkin and apple, and do an apple STEAM (Science, Technology, Engineering, Art, and Math) project. Of course, we are anxiously awaiting the Full Hunter's Moon on October 13thu7!

In Social Studies, we continue to discuss how to be respectful classroom citizens by getting to know each other and learning how to work collaboratively in various group settings. This includes using manners and kind words too! In October, we celebrate the "Week of Respect" by reviewing how to be kind to ourselves and others. October is also Fire Safety Month. We are looking forward to a visit from the Livingston Fire Department this month.