Welcome to the 2019-20 school year in Room 8!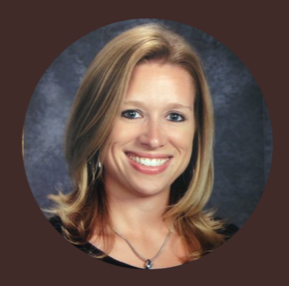 Phone: 973-535-8000
Email:
Degrees and Certifications:
Certified in Elementary & Special Education Masters in Special Education Graduated from The College of NJ in 2009
Mrs.

Bailey

Welcome to my class! I am so excited to have you back with me this year! We are going to learn SO many new and exciting things together! This is my 11th year of teaching elementary school and my third year in Livingston and at Collins!

I love teaching all subjects, but teaching math is my favorite! I also love to use technology in my classroom.

I think it is so important to work together as a classroom community. We will be spending lots of time together so it is important that we work together and treat each other with kindness and respect. I know that each of you is different and have different interests, strengths, and brains! It's my job as a teacher to help you grow as a student and as a person.

Want to know a little about me? When I'm not teaching or lesson planning, you can find me running, reading on the beach, or at a New Jersey Devils game! I just got married last summer! (My name used to be Miss Hallock & my first year, I taught with Ms. Selnick!) I am expecting a baby boy this January!

A few of my favorites:

color - pink

season - summer

food - Playa Bowls

drink - Chai tea or seltzer

music - country

author - Jodi Picoult

sport - hockey
Helpful Links
Collins Homepage

Six Day Rotation Schedule
The fastest way to get in touch with me is via e-mail.

Please e-mail me at mabailey@livingston.org

In case you need immediate assistance, Collins Elementary School's phone number is 973-535-8000.
Academic Practice Links
Get Epic!

Reading practice website - class code wst3086

Class Dojo

Measuring Up Math Practice

Learning Ally

Readworks
Homework Assignments

- Each Friday, a reading log will be handed out. It must be completed and returned (signed by both parent and student) on the following Friday.

- Most nights, a math worksheet will come home for completion.

- Reading 20 minutes per night is expected.

- Occasionally, work not finished in class will come home for completion.

Please check student planners for the most up-to-date homework assignments. Please sign student planners each night!

Please let me know if it is routinely taking your child more than 30-45 minutes to complete homework and we will work together to find a solution! Homework should be a reinforcement of concepts learned and a review of the lesson. Please let me know if there is something your child struggles with so that we can re-teach and review it in class.
Last Modified on September 2, 2019