Return to Headlines
Welcome Dr. Frank Ruggiero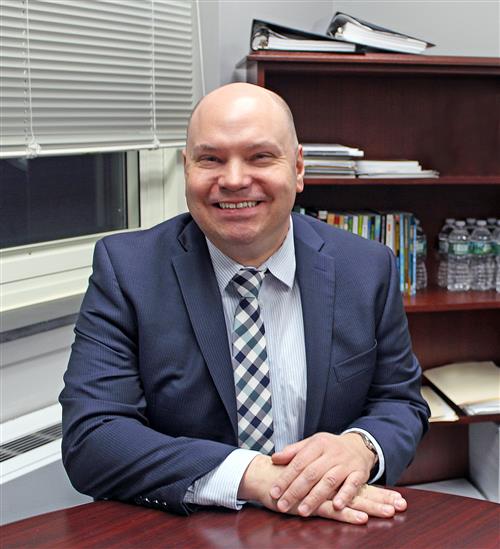 The Board of Education recently approved the appointment of Dr. Frank Ruggiero as the district's PreK-12 supervisor of world language and ESL, replacing Carmen Michael.
Dr. Ruggiero comes to Livingston from the Nutley Public Schools where he was the K-12 coordinator of world languages & ESL. Prior to becoming a department supervisor, he was a world languages teacher in the Edison Public Schools where he taught French and Spanish for over 15 years. Dr. Ruggiero has also been an adjunct professor at Fairleigh Dickinson University's Florham campus in Madison, NJ. He earned his BA in French and Spanish at Drew University and worked in international business and in French translation before joining the teaching profession. As a teacher, he completed his MAT in French, as well as his EdM and EdD degrees in educational administration and supervision from Rutgers, The State University of New Jersey. Dr. Ruggiero remains active professionally, currently serving on the board of directors and as president of Foreign Language Educators of New Jersey (FLENJ) and as the northeast (NECTFL) regional representative to the advisory board of the National Association of District Supervisors of Foreign Languages (NADSFL).
In his new role as supervisor of world languages and ESL in Livingston, Dr. Ruggiero hopes to help teachers develop students' passion for languages. He believes in cultivating multilingual citizens who connect to the world as a result of meaningful language learning experiences. He said, "We need to stop thinking that our goal is turn our students into mini translators. We need students who will be biliterate, bicultural, and prepared for the 'inevitable unexpected.'" Dr. Ruggiero is expected to begin in Livingston on March 8, 2019.