Return to Headlines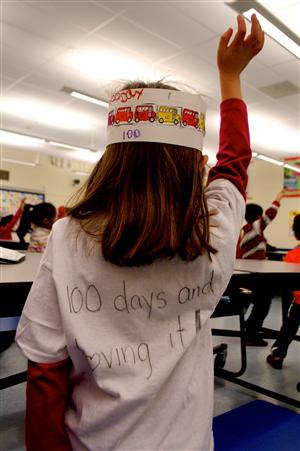 Elementary schools celebrated the 100th day of school this week
–

Tuesday, February 25 to be exact – a milestone that because of all the snow and cold we thought might never get here.
"It seemed it might come in April," joked Zero the Hero, a kindergarten teacher's favorite superhero, in mask and wand at Burnet Hill.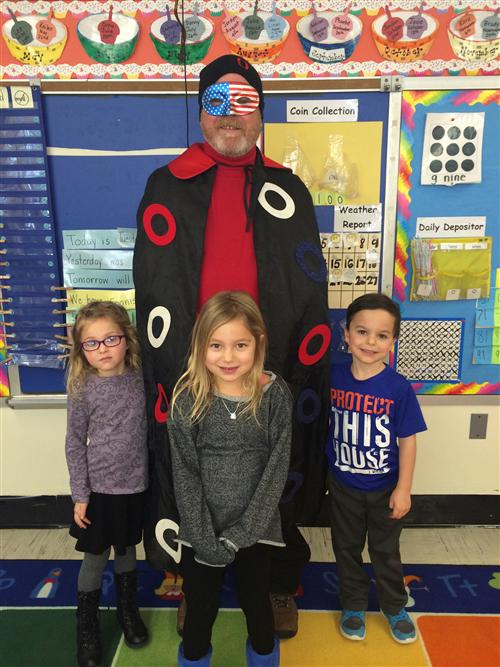 Luckily, our kindergarten students were keeping track, counting off by ones from the first day of school when 100 days seem a long way off, then learning to count by fives and tens, with Zero the Hero introducing the idea of place value.
"He saves your numbers so they're all in place," explained
Abigail, a Harrison student wearing a T-shirt exclaiming: 100 Days and Loving It!
"I have four loose teeth," a Burnet Hill kindergartner told the mathematical superhero. "Do you know the tooth fairy?"
In visits to the elementary schools, we enjoyed seeing all the ways teachers are helping their little learners count to 100.
When you're 5, 100 is the biggest number in the world.
There are lots of ways to explore just how big. Like how far can you travel in 100 steps? Mt. Pleasant kindergarteners have a pretty good idea after taking a 100-step walk around the school. It took 40 steps just to get to a classroom down the hall. "Sixty more to go," said Ryan, already a math whiz and class cheerleader. "I know we can do it."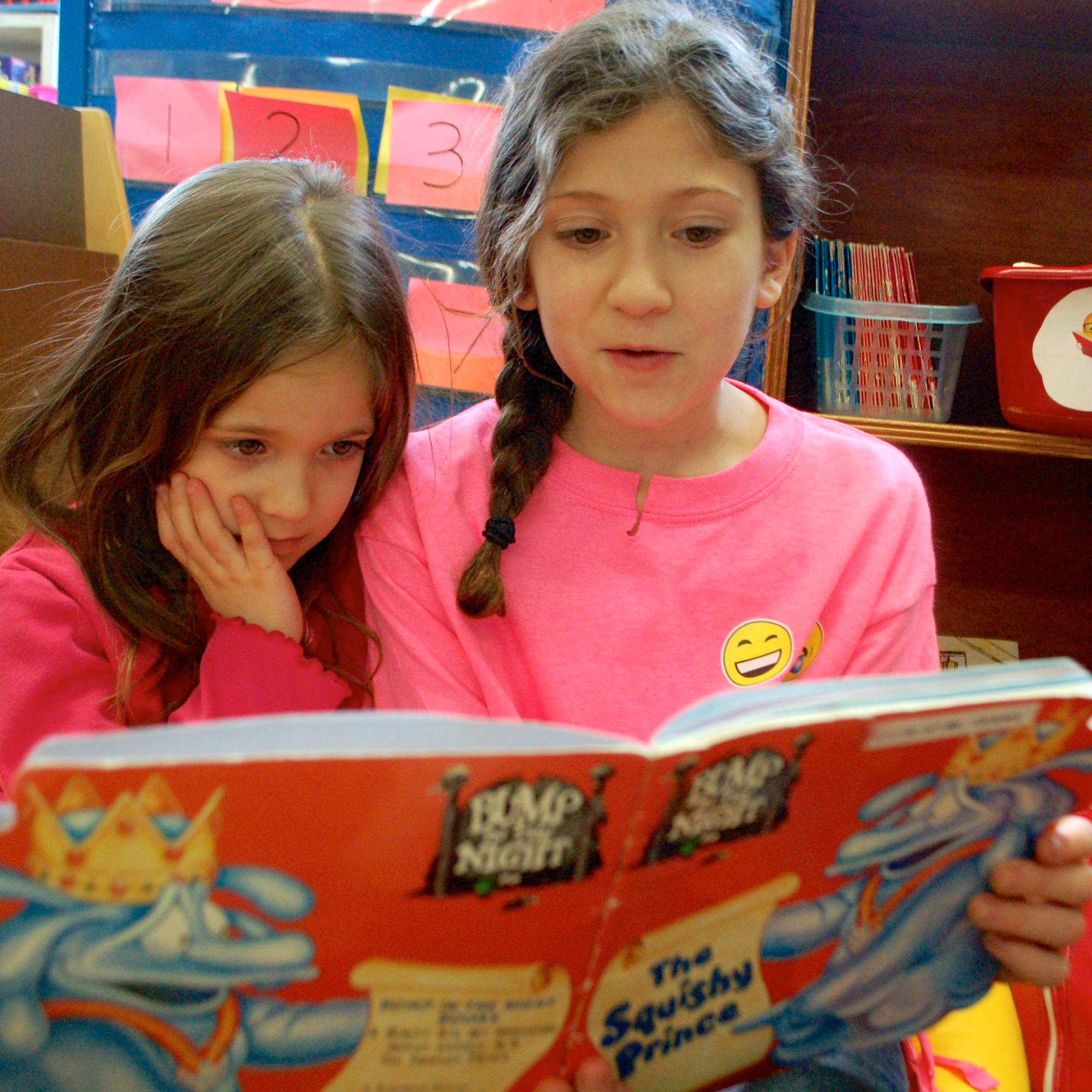 After 100 days, the first grade teachers at MPE, with grey hair and canes, looked nowhere near their real age. They joined their students dressed as centenarians to mark the milestone with writings on the accomplishments their students hope to achieve in the decades to come.
Our photo slide show will take you through the schools and the celebrations of 100 days: posters and aprons decorated with 100 of their favorite things, like Legos and stickers, candy and popcorn, and oh so much more. Pretzels shaped like 100. Stringing beads with fifth-grade buddies. Tiny fingers creating crowns of
unique

colorful prints.
Among the sweetest scenes happened at recess at Riker Hill, where fifth graders were cuddled with their kindergarten siblings in a quiet corner sharing … just one … story.