Livingston Physical Education Teacher Advocates for Students with Special Needs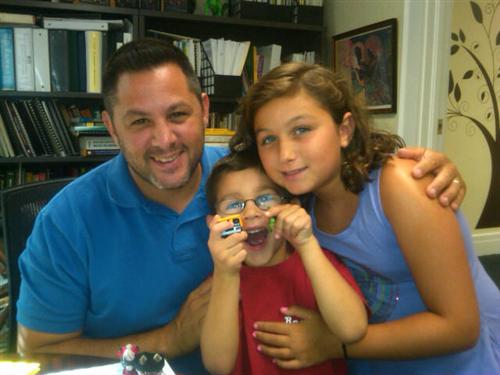 Students with special needs are increasingly participating in general physical education programs in schools throughout the country, and a Livingston educator is among the experts helping teachers adapt or modify classes to include all students.

Matt Schinelli, physical education teacher at Burnet Hill and Hillside elementary schools, was featured November 9 on The Inclusive Class Podcast in a show titled "Physical Education for Students with Special Needs."

The Inclusive Class on BlogTalk Radio is a program for families and schools who are interested in learning about the inclusion of children with special needs in the general education classroom.

Schinelli is an expert on adapting physical education for people with various abilities. A PE teacher for the 20 years, he has worked for Livingston Public Schools for the past 10 years, including the PRIDE program for preschoolers with special needs.

Kids vary in their abilities, whether they are disabled or not, but the barriers to participation increases for children with special needs.

"Developing authentic inclusive physical education programs and experiences are difficult to create," Schinelli says in the broadcast. Across the country, there is gap between the lack of training for PE teachers, coaches and others involved in physical activities and the desire to learn more about how to successfully include all students.

Schinelli founded New Jersey All People Equal (NJAPE) to advocate for inclusive recreation, fitness, physical education and wellness to individuals who are differently abled.

Find more information about his work @ www.NJAPE.org.

Listen to the program below or @ The Inclusive Class Podcast.