Livingston Superintendent Announces His Retirement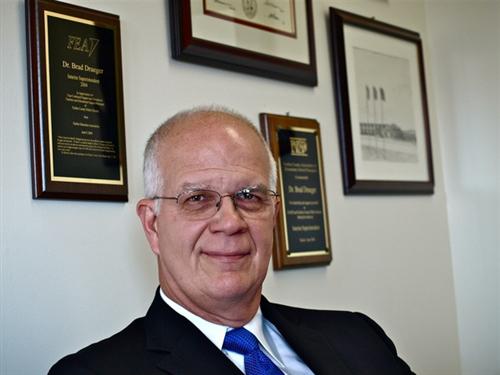 Superintendent Dr. Brad Draeger has announced his retirement from Livingston Public Schools at the end of this school year.
"The past seven years have been the most professionally rewarding of my life and I feel honored to have had the opportunity to lead and serve this wonderful school district," Draeger said in announcing his decision on Monday, November 12 at the Livingston Board of Education meeting.
Draeger landed many accomplishments as head of the 5,800-student district. He spearheaded successful bond referendums that brought multi-million dollar expansions and renovation to district schools and also created the district's first ever Strategic Plan.
Despite adverse economic conditions, "we have never lost sight of that mission and have never wavered from our Strategic Plan," Draeger said in a letter to the Board of Education.
During his tenure, LPS improved student achievement, enhanced facilities, improved technology, and provided inclusionary programs for in-district special education students.
"But most of all it has provided all students with equal access to the curriculum," Draeger said.
The resignation is effective July 31, 2013 and caps a 38-year career in public service.
"From the day you have come into this district, I have felt that we have consistently moved forward," said Bonnie Granatir, a member of the Livingston Board of Education.
Draeger said there is still work and challenges that lie ahead. "With continued strong support and involvement of our parents and this community, Livingston Public Schools is poised to reach new levels of achievement for every student."