Teacher Tenure Reform: LPS Moves a Step Closer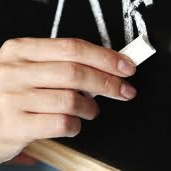 New Jersey's plans for having a teacher evaluation system in place by the next school year are in full swing, with districts, including Livingston Public Schools, putting key pieces in place.
On December 10, the Livingston Board of Education approved the models to evaluate the performance of teachers and principals.
The rubrics chosen were among the state-approved models and were developed by Robert Marzano for principal evaluations and Charlotte Danielson for teachers.
Livingston has been using the Danielson's Teacher Evaluation Framework to evaluate teachers since the 2007-2008 school year. The most significant change to the evaluation tool is the implementation of the state mandated labels to the rubrics being used to bring more accountability to teacher performance.
Under the new rubric, teachers will be placed into one of four categories: ineffective, partially effective, effective, or highly effective. The overall rating does not count in a teacher's first year, as that year is dedicated to mentoring. However, in years 2, 3 and 4, a new teacher will need to achieve an effective or highly effective rating in at least two out of those three years of employment with Livingston Public Schools in order to be considered for tenure.
A teacher's tenure protections will hinge on how they fare in their annual evaluations. Student test scores will also be included as part of the calculation in determining the final evaluation rating, mandated under the tenure reform legislation signed by Gov. Chris Christie.
Livingston had until December 31 to adopt the educator evaluation models. By the end of January, school districts will begin to test and refine these evaluation models and they will be piloted this spring.
Superintendent of Schools Dr. Brad Draeger reviewed the new tenure process at the meeting of the Livingston Board of Education on December 10. See the full presentation by clicking the PDF file under
District Evaluation Advisory Committee (DEAC).