Teachers Cycling to Cure Cancer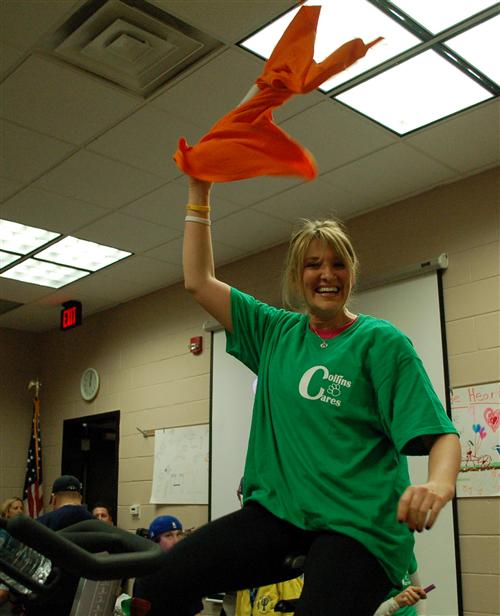 T
eachers in Livingston schools know that kindness counts more this coming Valentine's Day than flowers and chocolates. It's a lesson on empathy they will share with their students, literally, putting themselves in the shoes of others, or in this case, the sneakers of Jennifer Goodman Linn, the LHS graduate who raised millions of dollars in sports clubs to help doctors find cures for rare cancers.
Linn passed away in 2011, but not before inspiring thousands to join her quest to put a positive spin on treatments. She formed the Cycle for Survival fundraiser, an event that has raised more than $20 million at spinning events in major cities, and suburban Livingston, New Jersey, her hometown.
On February 9, nearly 100 teachers will ride at the Equinox in Summit in the hopes of raising $700,000 to fight rare cancers. Many have personal reasons to ride, their lives as well touched by cancer.
Livingston teens are also riding this year in the first "official" Teen Cycle ride in New Jersey. All donations to Teen Cycle NJ will be directed to research in pediatric cancers. (Registration will begin Friday, January 11. For more information, email Sarah @

sarah@cycleforsurvival.org
).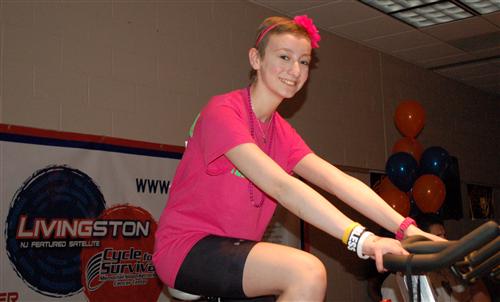 Among the teen riders will be Sydney Becker, a freshman at Livingston High School. "This time of year is special for me because it is the time when two years ago, I was just diagnosed with cancer," Sydney wrote in her

Caring Bridge
blog. "On Thursday [Jan. 3], it will be two years to the day that I was first brought to the hospital to begin my journey. Two years since I sat in an unfamiliar room with unfamiliar doctors, who told me that I had cancer. The same room that I would be wheeled in and out of nearly every day for 10 months. The same doctors who would save my life. It is also an important time of year, because it is the time that we are getting pumped up for Cycle For Survival."
Money raised by Cycle for Survival goes to rare cancer research at Memorial Sloan Kettering Cancer Center. There are so many types of rare cancers, all of which receive very little government funding for cure research, Sydney said. "Cycle For Survival has been making a huge impact. We've raised almost $20 million since it first started in 2007. Every penny of that went directly to funding 53 clinical trials, which are helping save peoples' lives."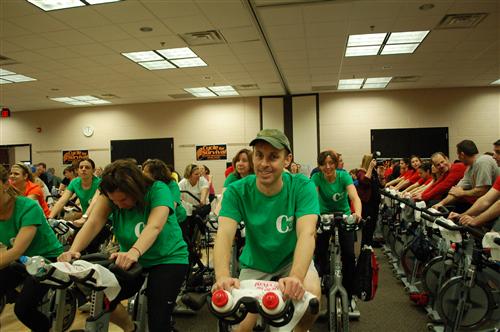 Learn more about Cycle for Survival by clicking here. To support any school, click on its Cycle team:
Burnet Hill Heroes
Collins Cares
Harrison Hopes
Hillside HEART Warmers
Riker Hill Rockstars (AM
)
Riker Hill Rockstars (PM)
MPE Bucketfillers (Mt. Pleasant)
Heritage Spinners
Lucky Lancers (LHS)
"I am so lucky to have overcome cancer, but there are so many who are not as fortunate as I am," Sydney said. "With the money that Cycle raises, we can help other people with cancer have success, just like I did."