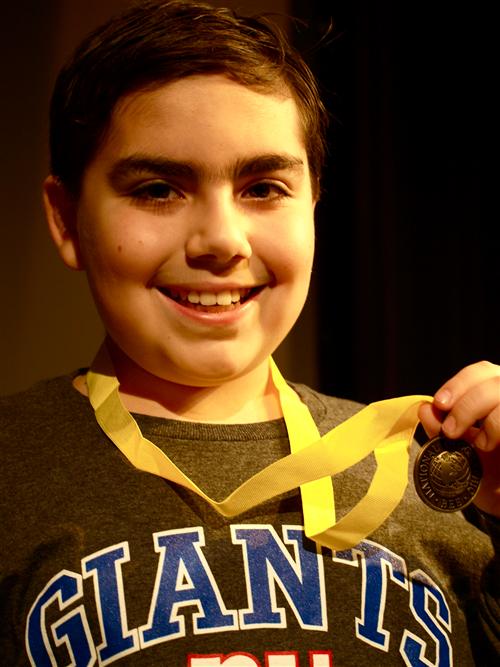 A boy's love for hockey helped Alex Harte win this year's Geography Bee at Mt. Pleasant Middle School. It turned out he also knew a whole lot about places -- with and without pro sports teams -- all over the map.

Alex beat out seven other finalists as the sixth graders battled on stage in a tense War of the World, the championship round coming down to Alex and Sunny Chen, with teacher Aaron Fike the Alex Trebek of the school's traditional quiz show.



"The Bee is meant to encourage students to be aware of the world they live in by learning about the many locations of states and countries while also becoming familiar with many economic and cultural activities that take place all around the world," said Fike, the MPMS geography teacher who served as master of ceremonies.

The contest was tense as students answered questions of places near and far, knowing the land borders of famous explorers; trout-fishing meccas like Bozeman, Montana; the Hawaiian island where clouds form trade winds up the slopes of craters.

Mr. J, Douglas Jay, last year's Teacher of the Year and adviser to the Earth Keepers, and Mr. S., Aleksan Sadiwnyk, the technology education teacher who proudly wore the Geography Bee medal he won as a teen, joined the school's geography champs in a friendly post-round.

Mt. Pleasant Middle students prepare for the Bee by learning the states and countries with their corresponding capitals. They also learn about the many outstanding physical features that exist in each continent and country, and their economic and cultural activities.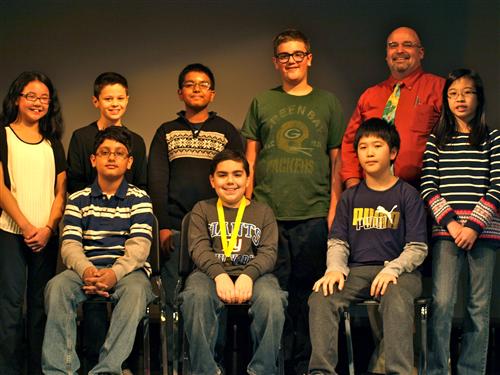 "It is a very intensive study to do in a very short period of time, but teachers provide students with strategies on how to listen carefully to clues in the questions and to use the knowledge of the countries and activities to help focus their answers to the needed areas that the questions are asking them to identify," Fike said.



Alex said he "didn't study over the top," but he did study places in the world for 10 minutes each night.

"The first thing I memorized was all the state capitals and where they were on the map," Alex said. "Then I moved onto countries" -- Russia, India, all the South American countries, most of the Caribbean and Central America.

"I'm a really big hockey fan so I know most of the provinces in Canada," Alex said.

The School Bee is just a beginning journey toward advancing to the State and National Bees, where students compete for college scholarship money.

Stay tuned: This just may be the year Alex helps put Mt. Pleasant Middle on the map.

See more photos and information of the event on the MPMS website (click here).

"I am so pleased with the performance of this year's contestants and the diligent effort that they put forth to prepare and be this year's MPMS Geography Bee contestants," Fike said. "Geography will continue to remain a viable art and science for the students here are MPMS."