Hillside Elementary Named "School of Character"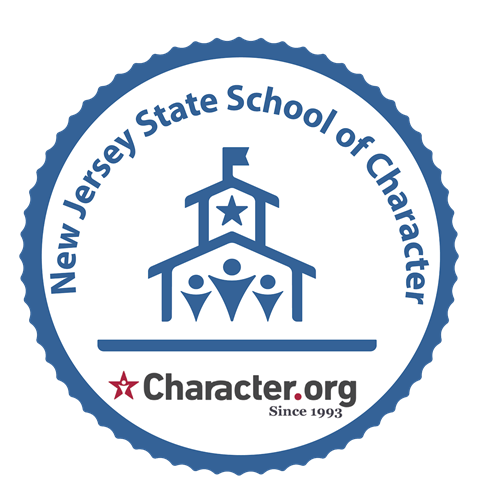 Character.org, a national advocate and leader for character, has named Hillside Elementary School a 2021 State School of Character, a status it will maintain for a period of five years. The school's score sheet has been forwarded for consideration in the National Schools of Character Program; this announcement will come this spring on May 11.
This announcement comes five years after Hillside was named a 2016 State and National School of Character, and speaks to the steadfast commitment from the entire school community to character education and all that comes with it, including social-emotional learning, service learning and student leadership programs.
Hillside School principal, Mr. Carlos Gramata, noted his excitement and pride in his school and said, "It is an honor to be recognized as a State School of Character, once again, and I thank the entire Hillside School community for remaining committed to our core values and character education. It is truly our most important work and we thank Character.org for this wonderful recognition. We look forward to the National Schools of Character announcement in May!"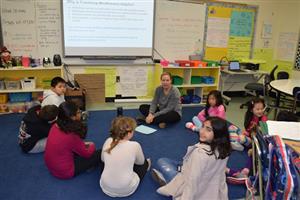 Hillside students come together through the school's Caring Communities program.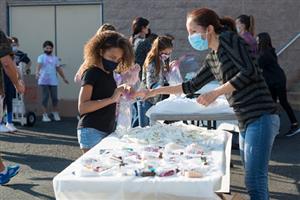 Hillside School participated in a "Blessing Bag Brigade."
Many school programs contribute to Hillside's success with character education, including its cross-grade Caring Communities program, the monthly Student Council of Character assemblies, and weekly lessons related to the Six Pillars of Character and CASEL's SEL competencies. Even despite the challenges the school has faced, particularly in the last year, the programs remain strong and an important part of its success.
Congratulations to Hillside School on receiving this recognition and we look forward to a positive announcement in May!