Mt. Pleasant Middle School Virtual Science Conference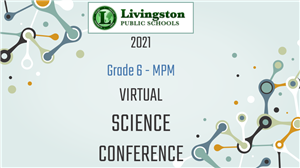 Mount Pleasant Middle School scientists presented their research at the 2021 Virtual Science Conference on May 4th! Students in grade 6 had the opportunity to work with Mrs. Nicolette and Dr. Gemellaro to create and conduct research projects on topics of their choice. Student research ranged from computer coding, What type of cipher takes the longest to crack? to behavioral, Does a higher level of confidence increase accuracy in detecting genuine/fake smiles? to chemical Which minerals melt ice on roads faster? to physical, Where does a figure skater get the power to get into a jump/spin?
During the preparation, MPM students had the opportunity to be mentored by LHS students in the Science Honors Society. High School students worked with the MPM students on asking questions, conducting hypotheses, designing experiments, conducting research, and analyzing results. The MPM scientists expertly presented their findings to the community and were able to answer questions posed to them about their findings.
MPMS scientists included
Arsh A.

Rahul C.

Anya C.

Annie J.

Brooke K.

Risha K.

Shona K.

Lucas L.

Karsh S.

Preethi S.

Aarav A.

Rhea F.

Nick G.

Aaditya J.

Rewa J.

Ryan M.

Siri P.

Anya S.

Tanya S.

Eli T.

Jenny X.
Many thanks to all who participated in this evening of science!